Soothe sensitive, dry, damaged, irritated skin

Help reduce redness,

inflammation and irritation

Leave your skin feeling rejuvenated and looking your best
Pamper your finest asset with
Fairface Washcloths
™, the softest washcloths for soothing and healing sensitive skin
---
Purchase
Fairface Washcloths
™ through our etsy shop, valued at $29.98 or more, and receive 1 free Fairface Washcloth™ ~ Delicate. See details below.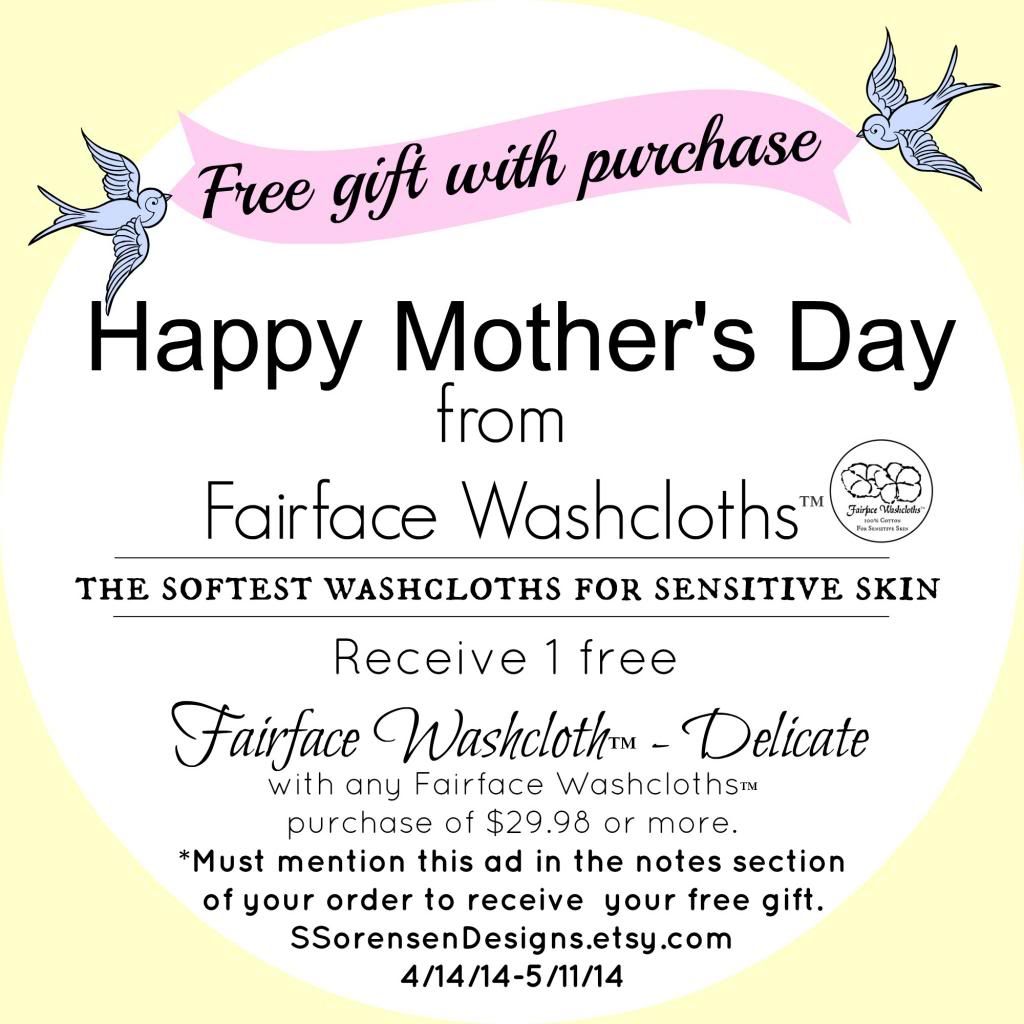 ---
Learn more about Fairface Washcloths™
, the softest washcloths for soothing and healing sensitive skin.
Fairface Washcloths™ are an exclusive product of Shannon Sorensen Designs. Promotion available only through SSorensenDesigns.etsy.com.
Fairface Washcloths are available through
Fairface Washcloths Blog
and our
Fairface Washcloths Shop